Welcome in the homepage of Signora beauty salon! Thanks you for visiting our homepage and let us introduce ourselves!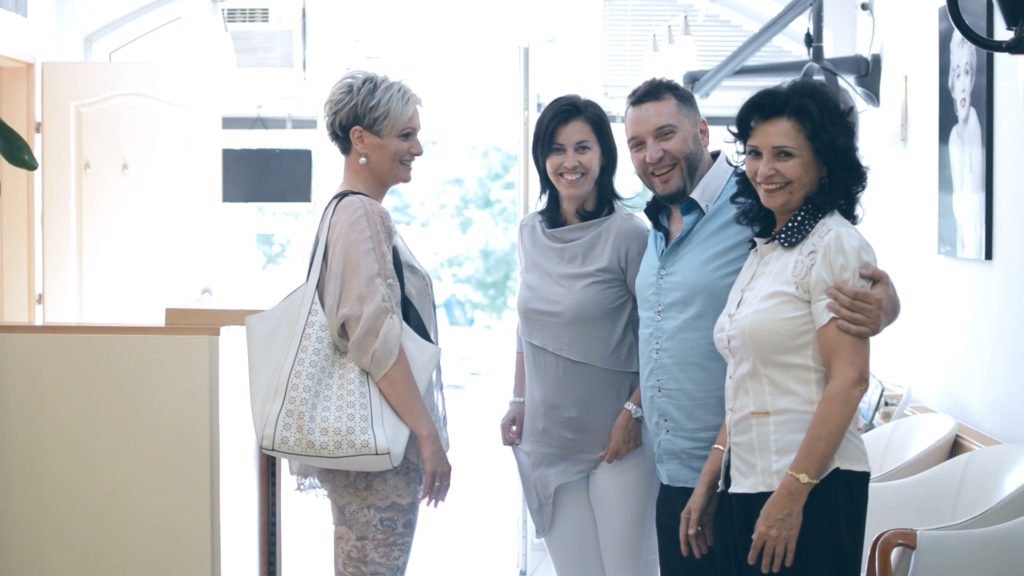 Dear Sir/Madam! I would like to greet you" I am Baranyay Alférdné "Irénke", the owner, the leader and master beautytion of Signora beauty salon. I have been working as a cosmetician for 35 years "improvement of people affect not only their looks but their inner harmony either". I tried to know the newest technics and product during my profession and I adopted them successfully. My first shop, which is situated in the centre of this beautiful town in one of the oldest buildings in Mosonmagyaróvár and it is called Iréne Beauty Salon and art gallery, has been working for 15 years. I get many help from my husband, who leads the economical part of our business and from my son, who works as a make-up artist and hairdresser and helps the work of the shop. Trade loves me and I hoped in experience an development when I became the owner of Singor Beauty Salon.
It was opened in 2002 with Vargáné Tóth Krisztina's running who formed it in good business spirit and aesthetic style. I became the new owner in 1 October, 2007. Developing of the shop is very important for me. In our beauty salon firstly I would like to mention the exclusive Maria Galland Paris product line from Paris, different kinds of face and body's treating methods and the world-wide unique Oscar Prize wined man's treat. Payot Paris is a new product and treating method in our salon. Our activities have expanded with professional make-ups, Joy Blasco products which are very popular among the stars of Hollywood. In the field of permanent make-up, so called cosmetics tattoo next to the Long-Time Liner Permanent tattoo machine a new German high technological Dimension Riso has entered.
There are new cutting and dyeing technics in our hairdresser's and we are developing our hairstylist with continuous training. The pedicure department has been expanded with new French technics. Our salon has been expanded with special aroma and medical massage, too. Soul won't be old, but the care of our body, face, hair, hands and feet has affect on every biological movement and every moment of our life, so cosmeticians, hairdressers, pediastrists, manicurists and masseurs are the doctors of beauty. Me and my team satisfy your wishes with our knowledge, preparedness, kindness and consideration and you can leave more beautifully, you will be relaxed and feel well. Because it is a confidential part we are honoured that you have chosen our salon.
We are waiting for you in our air-conditioned salon with low prices, variable services and wide rangeof beauty treatments from Monday to Friday from 8 a.m. to 5 p.m. and in Saturday from 8 a.m. to 3 p.m.

Visit us, we are waiting for you!